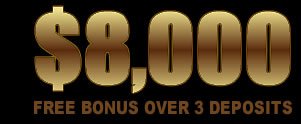 Welcome Bonus
Grand Parker Blackjack Game Selection
Many people might be familiar with the game of blackjack on a general level, but few are familiar with the history of the game. In the past, the game was simply called "21" (and today, some people still refer to it that way), as that refers to the card value a player hopes to reach in order to win a hand. The specific origins of the game are unknown, but we do know that the game dates back at least to the beginning of the 17th century, since Cervantes mentioned it in his seminal work Don Quixote, which was published in 1605.
Rules of the Game
At Grand Parker casino, blackjack remains one of the most popular games offered. This is not surprising, considering that Grand Parker blackjack games are exciting, and they involve a level of risk that makes a payoff feel even better. The goal of the game is to come as close to a value of 21 without going over. Each player is dealt two cards, and can then choose a "hit" (i.e. another card) in order to get closer to 21. A player who exceeds that value "goes bust" and is out of the game. The concept itself is fairly simple, but blackjack novices who want to try their hand at the game prior to making any wagers can get a free preview on the Grand Parker site, which will allow them to warm up a bit before joining a real game.
Blackjack Variety
While classic blackjack will always remain a favorite, there are also a variety of different Grand Parker blackjack games available to those who want to try something a little bit different. These include Blackjack Switch, Double Exposure Blackjack, European Blackjack, and much more. Players who want to test out any of these different blackjack varieties prior to committing to the games financially can once again take advantage of Grand Parker's free preview option. As with the classic blackjack free-play option, this allows users to play a game of blackjack for a limited amount of time without making a deposit (though this obviously means there is no chance of taking home any winnings).