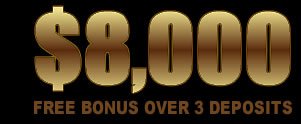 Welcome Bonus
Online Gambling Laws in US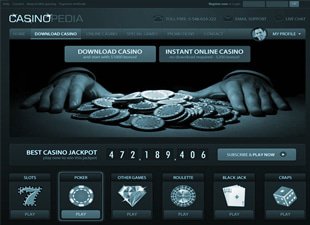 Legalization of online casinos in the USA has been a hot topic for a long time. Few states have already implemented their own rules on how to regulate the said virtual industry, but USA is still behind other countries in terms of online gambling.
The accessibility of gambling has been easier because of online casinos such as Grand Parker Casino. It became harder to regulate the players as they often place their bets in the comfort of their homes. Still, there are certain laws that prevent USA citizens from enjoying the internet gambling. Thus, very few casinos are willing to operate on the area. The gambling laws aim to protect the people from the problems brought by playing in casino.
Issues on Online Gambling
One of the reasons why the USA does not completely legalize gambling is because of the possible addiction it may cause to players. An article from USA Today has explained how it online gambling can give birth to compulsive disorder. Scenarios wherein gambling has been the cause of health problems such as anxiety, depression, or even bipolar disorder are also rampant.
Another issue related to online gambling is the fraud casinos that refuse to pay its winners. There are lots of instances where the gamers have deposited their money to play, and yet they are unable to withdraw their winnings. Because these casinos are only available in the virtual world, it would be difficult for the players to complain and ask for their earned money. Most of the time, internet casinos find their ways to neglect these complaints and withdrawal requests from their players.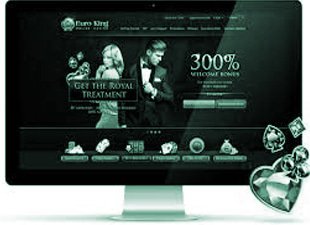 Rogue gaming sites can be difficult to set apart from the licensed and legal ones. They often use content copied from the legitimate sites to make fraud activities and take money from the players.
Player's identity is another concern of the US government. It is so easy to hide one's true identity including the person's real age as the virtual casino has no way to verify these details remotely. Thus, minors can effortlessly access and play on the gambling sites. In the physical gaming sites, it can be easy to identify and prevent people under the legal age from entering the casinos. This is something that internet casinos may not stop.
Given these issues with online gambling, US laws try to implement stricter policies hoping they can lessen the problems in this industry.
US Laws against Online Gambling
There are gaming sites that accept US players and others are not. The sites that welcome US citizens are usually located outside the jurisdiction of USA, claiming that they are licensed and allowed to accept US gamers.
In 2006, the Unlawful Internet Gambling Enforcement Act (UIGEA) has been passed. It does not clearly state that online gambling is illegal, but this law aims to make it harder for the people to send and receive money related to gambling. This law prohibits banks and online payments companies from processing transactions requested by US citizens that are believed to be related in gambling. It is the reason behind the online gaming sites banning US players.
Despite being strict in terms of money transactions related to gambling, the act does not cover all forms of gambling. It actually excludes some activities such as sports bets and tribal gaming markets. Some Americans can still transact with popular gaming providers.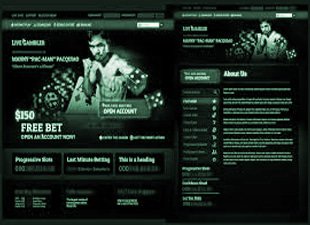 On the other hand, the Professional & Amateur Sports Protection Act (PASPA), which is a federal law, prohibits sports gambling. This law covers sports betting directly and indirectly, meaning it includes the online sports gambling. However, this act sparks controversy because is also forbids states to build their own legal sports betting market.
Virtual Betting on the Rise
The neighboring countries of USA are being open to the fact that online gaming can increase the nation's total revenue. One great example is Canada, which is a North American country that has regulated provincial laws to allow virtual betting. The said country has also draw the attention of players to Play OLG or Play Now. Players can check out http://www.online-casinos.ca/playolg-casino-canada for the complete list of trusted casinos offering Play OLG in an entertainment and rewarding way..
In fact, Canada has reported to earn the bulk of its gambling revenue from the virtual betting. The same is true for the gaming industry in the United Kingdom. Although USA has a larger market in terms of gambling industry as a whole, the other regions have proven that they are ahead when it comes to the internet casino.
As the virtual world continues to progress, there are already states in the US that legalizes gambling, including its virtual counterpart. Nevada, New Jersey, and Delaware are some of the states that have existing law allowing players to bet online, given that the gaming site is licensed and regulated.
Some states are authoring bills to legalize online gambling within their jurisdiction. It intends to regulate the online gambling sites and implement proper taxation. Local ordinances are already passed to earn some cash from the casino operators. For example, Chicago has the Cook County Gambling Machine Tax Ordinance. This law requires the owner of gambling machines to pay taxes. There are also the American Indian tribes who built domestic casinos that are under legal protection.
Other than regulating the online casinos, handful of states are filing bills to decriminalize activities within the casino operators holding a legitimate license. West Virginia has the House Bill 3067 to impose penalties and criminal case against unlicensed gaming sites. Similar bill is being reviewed in New Hampshire. Its House Bill 562 focuses on decriminalizing iGaming activities under licensed operators. It does not mention about the regulation and taxation of the said industry in their jurisdiction.
To avoid any legal issues, it is recommended for the US players to do some research on the casino they are dealing with. Check first if the site is legally allowed to entertain players from the USA. It would be better to check the legalities first rather than being in trouble later on. Once the license of the said casino is verified, that is the time when the players can start placing their bets.